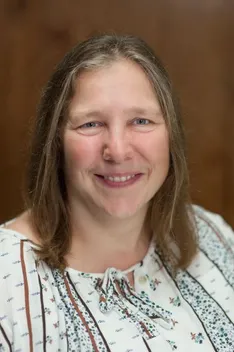 Kathy Pitcher, LMT
I believe in the healing benefits of massage therapy and energy work. My goal is to make each session feel fitting and comfortable for my client. I work to adjust to my client's wishes regarding every aspect of their massage. Our bodies are always changing and adapting. I believe each individual and each session is completely unique.
I am trained in the following modalities: Swedish Massage, Relaxation Massage, Deep Tissue Massage, Hot Stone Massage, Trigger Point Release, Pregnancy Massage, Shiatsu, Polarity Therapy and Reiki I. I have completed additional training in Holistic Integrative Nutrition. I am certified in Advanced Level Integrated Energy Therapy also called I.E.T. This is used to remove blockages from the human energy field caused from traumatic events in a person's life.
During my time off I enjoy going to the lake, hiking with my family, walking my dog, organic gardening and reading about holistic nutrition. I am passionate about animals of all kinds, but mostly the Mastiff that I cohabitate with.